Adopt-A-School Program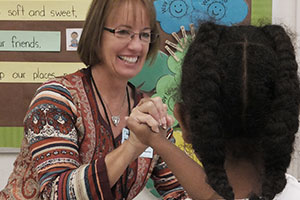 Mort Elementary and our Lakeshore Campus
In 2012, as an expression of the love of Christ, Bay Hope Church "adopted" Mort Elementary, a Title I school where over 90% of students receive free or reduced priced lunches. Bay Hope has committed to provide a network of support for Mort to help create an environment which empowers students, encourages teachers, enriches families and elevates the entire community.
Here are some of the ways we support students and families so they can reach their potential at Mort:
We coordinate, train and provide volunteers in Kindergarten through second grade to help students develop conversation and social skills through enrichment activities. Volunteers bring their life experiences to the classroom to expand children's knowledge and understanding. Teachers provide materials with different subject themes.

We support the Parent Resource Center to help parents become active and knowledgeable participants in their children's education.

We ensure students' basic needs are met by supporting the food pantry and uniform/clothing closet.

We help create a fun and positive environment for school staff by providing treats, events and encouragement throughout the school year.

We provide educational materials, equipment and supplies to enhance and enrich every student's school experience.
This year Mort is in need of:
40 volunteers that are willing to serve 1-2 hours a week (register below!)

Dry Erase Markers

Tubs of Disinfecting Wipes
Join us for the 2019-20 school year by volunteering!
If you'd like to get more information about serving, please email btibbett@bayhope.com
Mort Elementary is located just 9 miles from our Lakeshore Campus on Bearss Ave.
Woodbridge Elementary and our Westchase Campus
In 2018, we are excited to be able to expand our Adopt a School Program to include Woodbridge Elementary near our Westchase campus. At Woodbridge this year we will assist by:
We provide reading tutors for 3rd grade and math tutors for 4th - 5th grades to help build confidence and comprehension by focusing on basic skills.

We help with the food pantry by stocking and distributing food

We provide school supplies for staff and students

We provide staff encouragement events and treats throughout the year
Woodbridge Elementary is located just 3.5 miles from our Westchase campus.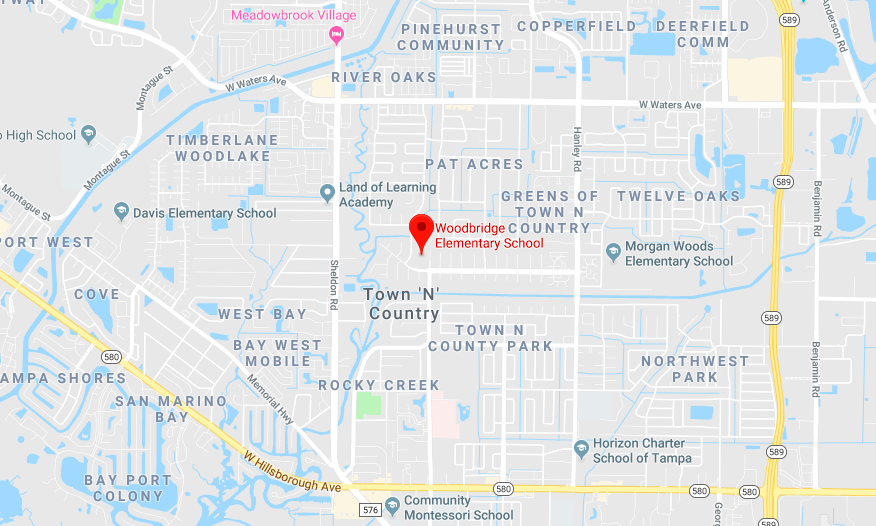 Join us for the 2019-20 school year by volunteering!
If you'd like to get more information about serving, please email btibbett@bayhope.com
Hospital Homebound Teachers
We provide Hillsborough County Public School Hospital Homebound teachers with prayers, love, support and encouragement throughout the year. Their students are too medically fragile to attend school, so these teachers travel to the students.
Join us for the 2019-20 school year by volunteering!
Attention Small Groups! Take this opportunity to collect/donate personal care/household items to the food pantries:
dental care

bath soap

deodorant

shampoo

feminine hygiene products

dish soap

detergent

toilet paper

hotel personal care items

Uniform clothing, new or nearly new:

Khaki or navy blue pants, skirts or shorts children's sizes, 4-18, XS-XXL

black, red, forest green, yellow or royal blue polo shirts, all children's sizes 4-18, XS-XXL
If you are interested in these opportunities, please click the school's link to register. Contact Brittany Tibbett btibbett@bayhope.com(813)299-2591 with all questions.
Mort: https://churchteams.com/m/Register.asp?a=dUNmd2daaEp2NVE9
Woodbridge: https://churchteams.com/m/Register.asp?a=VFEraEt4aG1GdUU9
Hospital Homebound: https://churchteams.com/m/Register.asp?a=WkM4Qk0rbDk0WWs9