Bring Hope To The Bay
Submit your 3M first fruits and pledge today!
Giving is an act of worship. We give in response to the reality that God has already given His best to us through the love of Jesus.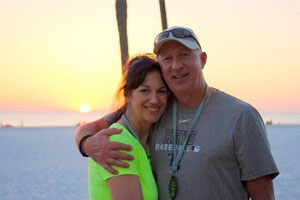 Giving Changes Lives
|

Jeff's

Story

"I was blessed to have grandparents that were solid, prayerful Christians. Proactive in my life, they exposed me to church at an early age. I had a foundation and I knew what God said about first fruits.

"When I entered the workforce, I didn't always abide by that truth. Finding myself in dead-end jobs, I desperately wanted something better. While I was attending a service one Sunday I was compelled by the Holy Spirit to put a silver certificate twenty dollar bill in the offering plate. These are quite rare these days. You'll probably never see one in circulation today.

"At the time, that was about 25 percent of my weekly pay, not to mention the sentiment of the bill itself! I prayed over it and asked God for a blessing of a better job before putting it in the offering plate. About two weeks later, I interviewed for the Tampa Fire Department and was hired shortly after. I basically tripled my salary in two months.

"Now 37 years later, God has blessed me to be able to give more than I even made before. You can't "out give" our Lord!"
Giving creates Kingdom Impact
258

Salvations
in 2017

105

Baptisms
in 2017

101

New Members
in 2017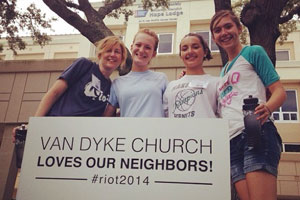 Giving Works Hard
Riot stands for "Reaching Inside Out Tampa" and is a shining example of how your extravagant, cheerful giving creates kingdom impact in the Tampa Bay area.
For a solid week 225 students unleash the love of Jesus everyday to the elderly, poor and disabled of Tampa Bay. They paint houses, do major lawn work, undertake light building projects, serve at Metropolitan Ministries, minister to the homeless, feed the hungry, conduct Vacation Bible Schools in inner city churches, and so much more!
These amazing students are led by high school/college Junior Staff and over 100 adult volunteers who give an entire week (day and night!) to build relationships with these students and equip them to serve.