Watoto Weekend
February 25/26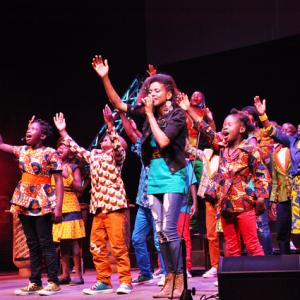 The Watoto Children's Choirs from Uganda travel internationally as advocates for the 50 million children in Africa, orphaned as a result of HIV/AIDS, war, poverty, and disease. Their performances are one of our most highly anticipated weekends as they take over our weekend services. Kids Church for elementary-aged will sit with their parents for this exciting weekend. Kids Church for Nursery-Kindergarten will take place as usual. You won't want to miss this!
Find out more
Host & Join a Small Group
March 4 - April 9
Coming up this March is our next church-wide small group series - Grounded in Prayer. We encourage all of our attenders to get connected to a group. Each week your group will meet and dive deeper into the topics and scriptures of the weekend message. We believe circles are better than rows. So as we move from the rows to the Sanctuary to the circles of groups, we know God can work in our lives differently - through community and conversation. Lookout for upcoming weekends in February featuring host signups and participant signups!
Find out more
Album Release Worship Night
March 12
The Bay Hope Worship Team invites everyone for a night of worship on Sunday, March 12 at 6 p.m. in the Worship Center. We will be celebrating the joy and creativity of our Worship Team for this Album Release Night! The first 100 attenders will get a free copy. Childcare will not be provided, but instead bring the whole family for a night to worship together!