Guest Check-in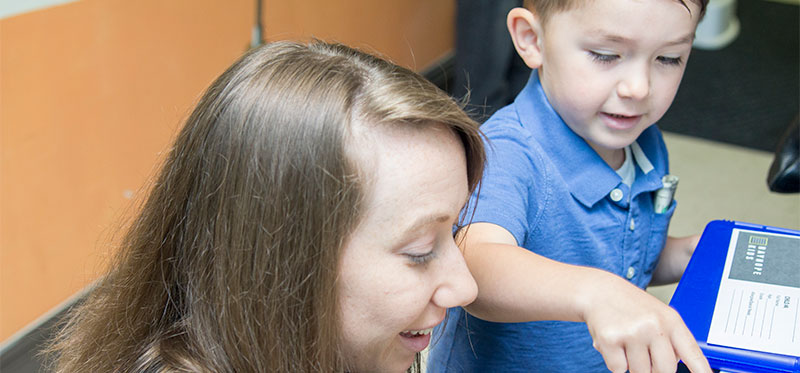 Arrive 10-15 minutes before service time and come see us at Bay Hope Kids Guest Check-in. Family Check-in for Nursery - 5th grade is available in the outside Portico entrance as you enter the main Worship Center building. Early Childhood (Nursery - Kindergarten) classes are located on the Nursery Hallway accessible from the main lobby. Elementary (1st-5th grade) classes are located in Portables D & E across the parking lot from the Worship Center building. (Don't be afraid to ask someone to point you in the right direction!)
Once you get there, our amazing volunteers will help you check in, fill you in on why Bay Hope Kids is so great, and direct you and your child to the appropriate classrooms. We'll collect a little bit of information from you when you get here, or you can go ahead and fill out the form below and bring it with you!
Infant - Kindergarten Guest Form

Express Check-In
If you make Bay Hope Church your home, you will want to take 5 minutes and fill out this form for your family to be registered in our express check-in system.
If you complete the registration by noon on Wednesday, your child should be in the express check-in system for the upcoming weekend.
Upon your next visit after registering, you may check in your child at any available express check-in station using your last name.
After finding your child's name in the database, 3 tags will be printed:
1. Your child's Name Tag to be worn during service or placed on their diaper bag.
2. Your Parent Tag for your to wear and/or hang on to. 2 tags are printed for two parents/guardians to have.
All of these tags will have matching identification numbers that are exclusive to your family and your visit. After the service, you will return to your child's room and show your Parent Tag in order for your child to be released back to you. If you lose your Parent Tag, please be prepared to show government-issued ID in order to pick up your child.
In the event that we need to contact you during the service, your child's identification code will appear on the screen in the main worship center. If you have provided your cell phone number, you may also receive a text or call. We ask that you exit the auditorium immediately and look for a staff member or volunteer who will direct you to your child's room.
Sign Up for Text Alerts!
Click on the appropriate grade level below for your student. You will receive occasional text notifications that are specific to your child's age/grade level.
What happens in Bay Hope Kids?
The most fun that your child will have all week is at Bay Hope Kids! Classrooms are broken up by age groups and made to be age appropriate. We have child-to-adult ratios that we maintain and in order to create a safe environment for your child.

Nursery
A loving nursery with simple Bible lessons is provided for 6 weeks through 3 years old.

Preschool/Kindergarten
Exciting program including creative Bible lesson, worship, activities and crafts for children ages 4 through Kindergarten.

Elementary
Our weekend experience for kids in grades 1-5 is geared to capture their minds and hearts and the Bible is brought to life through games, high-energy music, small groups and creative communicators which will help kids begin and grow in their relationship with Jesus!
Special Needs
Every child matters to God and every child matters to us in Bay Hope Kids. Therefore, we offer a classroom designed specifically for kids with special needs. This is offered in Building C at the 9:30am service.
Special Events
In addition to weekend programming, Bay Hope Kids offers special events throughout the year such as Have-a-Blast weekends, an overnight camp called THE WKND designed just for 4th & 5th graders, and a weeklong summer Sports Camp.
Starting Line Class
Have your children been asking questions about accepting Christ or being baptized?
If so, we welcome you to attend Starting Line and find out what every child needs to know about Jesus, Faith, Heaven, Baptism, and Spiritual Growth. This is a two-session class where parents and children (1st - 5th grade) can learn together what it means to follow Jesus. Each session lasts one hour and is offered three times per year (spring, summer, fall).
The two-session Starting Line classes are taught in back-to-back weeks and are offered on Sundays and Wednesdays for your convenience. Starting Line is required before being participating in baptism weekend at Bay Hope Church. Parents attend a class with their child where faith commitment and baptism are explained. This class is a prerequisite for kids who want to be baptized.
Check on the Upcoming Events for Kids page for classes coming soon.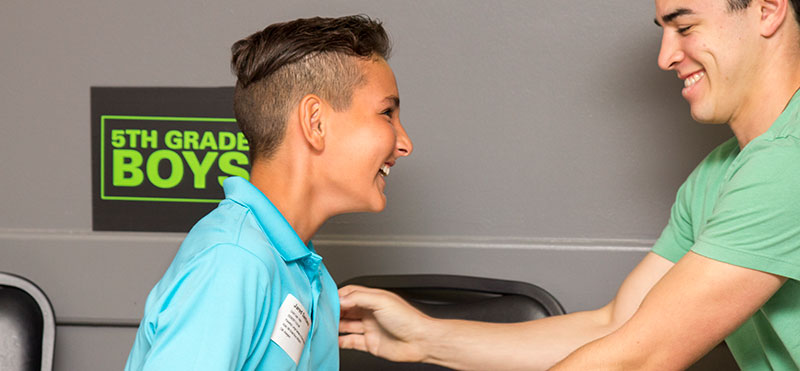 I Want to Volunteer!
The Bay Hope Volunteer Family loves to invest in the next generation! We meet weekly before each service for a time of encouragement, team building, food, laughter, and prayer.
Spiritual Milestones
Milestone 1: Early Childhood Baptism
Early Childhood Baptism
Children are special and amazing gifts from God. At Bay Hope Church, we encourage parents to have their little ones baptized as a way of saying that God is already at work in the child's life and the parents are acknowledging this fact and committing themselves to raising their children in His ways. Early childhood baptism is for kids in nursery - kindergarten.
Early Childhood Baptism Class
This class is required for participation in Early Childhood Baptism weekend. The class is usually held the weekend before the actual baptism. It is for parents only. Childcare is available in our nursery and preschool rooms during all classes.
Early Childhood Baptism Weekend Dates
Early Childhood Baptism weekends are typically held every February and October. Check the website for registration.
Milestone 2: Bible Presentation
Who: This is for kids graduating from kindergarten into 1st grade and their parents. (Note: Parents must attend with their child.)
What: A class where you and your child will discover how we got the Bible, and how to read and understand it. A time to help your child's love for the Bible grow deeper. A time to present your child with a Bible if they do not have one.
When: Class will be held annually in the fall around the beginning of the school year.
Milestone 3: Faith Commitment Baptism
Starting Line is a consecutive 2-week class.
Parents attend a class with their child where faith commitment and baptism are explained. This class is a prerequisite for kids who want to be baptized. Check the Upcoming Events for Kids page for upcoming classes.
Check out Baptisms at Bay Hope Church!
Milestone 4: 5th Grade Graduation
What: 5th Graders will graduate from Kids Ministry to Middle School Ministry. This is primarily celebrated at an overnight camp called THE WKND held the third weekend of every May.
5th graders will also celebrate with a special graduation party in the normal weekend service times held the last weekend of May. Parents are invited to attend.
What security measures are in place?
Volunteers complete background checks and go through training and screening before allowed in classrooms. The security team and emergency medical personnel are present during weekend services, and we also request that children don't attend Bay Hope Kids if they've exhibited signs of illness in the last 24 hours.